Fuel Your Passion
Here at Wayfayrer we're your camping food experts and we share your passion for all things outdoors. From walking to mountain climbing, we want to help you get out and explore. Our ready to eat camping food rations (MRE's) are tasty, nutritious and simple to prepare. This makes them an ideal back-pack & camping food companion for your next adventure.
Wayfayrer camping food packs are pre-cooked, so they are simple to re-heat on the go. Developed to provide a convenient and nutritious camping food solution for today's active outdoor enthusiasts' and professionals. Wayfayrer are ideal for a range of outdoor activities and expeditions.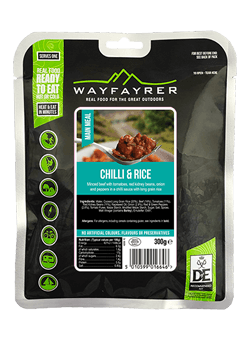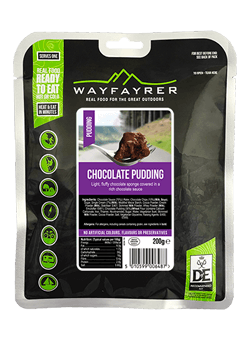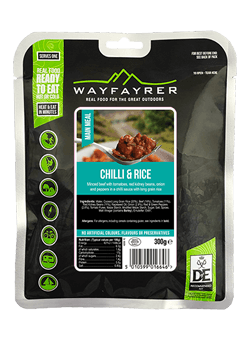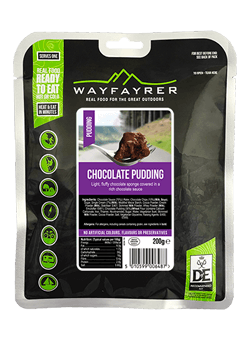 Wayfayrer camping food packs  can be traced back to the MRE rations (Meal – Ready to Eat) supplied to the British army. These meals have provided essential nutrition for troops for over 30 years. Over this time, MRE's have proven themselves in the field. Delivering great tasting, nutritious food, that meets the high quality standards demanded by the army. 
The army ration range includes cuisines from around the world.  Many of which have inspired the Wayfayrer selection you see in store today.
So, when your tank is empty, we can help you re-charge for the challenge ahead. Fuel your passion for adventure with our delicious camping food , across a range of tasty breakfasts, main meals and desserts.
Our Pack
Wayfayrer camping food is designed to deliver balanced nutrition, in a compact, easy to use pack. Each meal is protected in our durable military grade multi-layer pouch. These packs enable the product to be decanted into a camping stove to heat, and they are also durable enough to enable you to prepare the food inside the pouch.
Wayfayrer allows you to step out into the outdoors with confidence, knowing that a tasty hot meal is only ever minutes away. Wayfayrer is the perfect expedition and camping food, to fuel your passion for the outdoors.
Real Food, Fridge Free
All of our ingredients have been selected  to deliver a range of meals that help maintain your energy levels. Wayfayrer camping food MRE's don't use any artificial preservatives, colours or flavours and each meal is created to deliver the optimum balance of taste, texture and energy.
Our carefully controlled pre-cooked process ensures our meals can be stored without the need of a fridge. Each meal comes in a durable foil barrier pouch that is designed to 'lock in' the flavour and keep the product fresh. This also makes them perfectly safe to  eat cold, so in scenarios where you may not have access to a stove, you know you never have to go hungry.
Wayfayrer meals are ready to go, simply 'heat & eat'. Empty directly into a pan  or place the pouch into boiling water and heat in the pack. Either way you are never far away from a delicious hot meal.